Bicyclist Dead After Hit and Run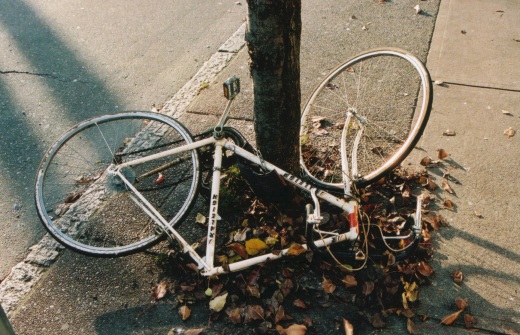 It was a Good Samaritan that found the body of a bicyclist, on Highway 1409 near CR 456 lying face down near the road, perhaps 25 feet from his excessively damaged bicycle. The cyclist was an apparent victim of a hit and run.
The passerby found the cyclist who was suffering from severe head trauma, called 911. LifeFlight was dispatched to the location of the accident. However, male cyclist was pronounced dead at the scene.
The victim was described as a white male in his 50's. The victim's name has been withheld pending notification of his next of kin.
Liberty County Sheriff's Office investigators are now searching for the driver involved in the fatal hit and run. At this time, investigators have no witnesses.
"It is unknown as to how long the victim had been in the ditch before being found or if there were any witnesses to the hit and run accident, "said Liberty County Sheriff's Captain Ken DeFoor.
Liberty County authorities are hoping that anyone who has any information about the case will contact the Department of Public Safety.
Some of the worst accidents are those involving a hit and run. Whether it is either indifference or fear that causes a person to run after hitting and injuring another pedestrian, motorist or bicyclist, it's a serious charge when you are caught.
The people responsible for this man's death are definitely guilty of a crime. Because this accident involved a fatality, the guilty party faces a third-degree felony charge. It won't stop there. Recently, the Texas Senate unanimously approved a measure that would give stiffer penalties for those guilty of hit-and-run accidents. This new legislation will place the failure to stop render aid in a deadly accident on the same level of penalty as intoxication manslaughter: a second degree felony. Also, once the driver is found, they also face a civil suit filed on behalf of the family of this man. The courts will more than likely side with the family because of it being a hit-and-run case. Leaving the scene of an accident is a cowardly act. Never be tempted to flee if you are involved in an accident.
If you or a loved one have been the victim of a hit and run accident, call our offices as soon as possible. We can get your civil case started once you've seen a doctor. Our attorneys will sit down with you and discuss your case. Most importantly, we have years of experience in the Houston area and have successfully argued accident cases in the courts. Call us now so that that you can get the compensation and peace of mind that you and your family deserve.